Specification Assistance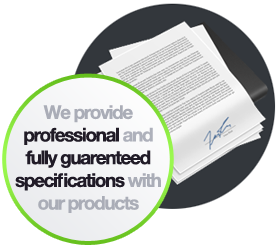 Properly designed
and correctly specified systems are critical for a successful roofing project and we can assist you here.
We can advise on wind up-lift, solar protection, condensation risk analysis, type of waterproofing, drainage layouts, fire safe installation, global warming potential, u-value calculations, details and every other imaginable aspect of a successful roofing project.
Bad design issues are probably responsible for 40% of roofing failures with bad workmanship accounting for another 40%.
We ensure you get it right first time & every time
Site Visits
We offer insurance linked guarantees on all our projects and therefore need to ensure that all our systems are installed as per specification.
We will provide interim reports to confirm this to any interested parties if required. When you choose an Eco Roofing System, we will make sure it is installed to the highest possible standards.
Detailing
We have an extensive library of tried and tested details which all conform to 'good practice guides' and current building regulations.
We can offer you job specific CAD details which you can import to your own drawings and designs. Our library of information is continuously kept up to date & in accordance with current regulations.
Roof Inspections
We offer a free of charge inspection on roofs and can offer a detailed site condition reports, technical advise and immediate support to guide your project.
Our reports will include photographs of the current waterproofing system, its strengths and weaknesses, recovery or refurbishment advice and budget costs for any of our recommendations.
Presentations / CPD
We would be delighted to meet you at your offices & offer a detailed presentation on our different systems, the advantages & disadvantages of each & any general or job specific enquiries you may have.
Typically we conduct our presentations at lunchtime (or at you convenience) & can answer any questions that you may have.
Testing
We offer professional advice on all aspects of flat roofing including roof condition reports, wind uplift analysis, condensation analysis, u-value calculations, detailing, solar protection and fire safety.
We can test your new or old roof with thermographic surveys or spark tests to determine any leaks and subsequently advise on repairs.