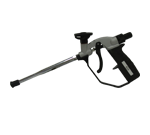 Flexi Gun Foam 750ml
Professional, metal PU foam gun with metal fitting and flow adjustment screw. Ergonomically designed handle for ease of use. Standard screw thread for any gun foam type. A strong, easy to use, no nonsense professional tool. available in pistol or lance sizes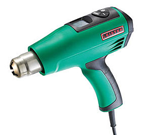 Hot Air Gun
Intelligent hot air tools for welding and shrinking plastics that are suitable for on-site use. They are designed for the needs of even the most demanding professional. Call us to find out more about our range of Hot Air Guns.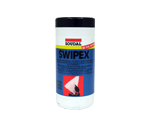 Multi-Purpose Cleaning Wipes
Heavy-duty non-woven wipes impregnated with a liquid formula are for removing paint and other associated soils such as inks, adhesives, sealants, oils and greases from hands, tools and general hard surfaces.